How to create your first playlist
Turn on Music commander and click "Create new playlist".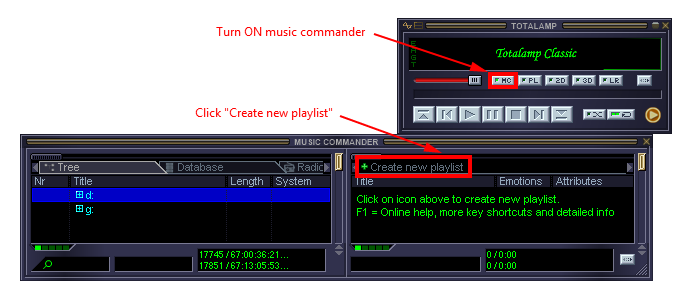 Enter playlist name "Hello Totalamp!" and click OK.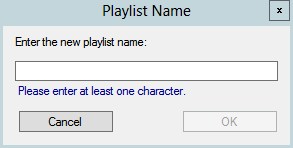 Turn on Playlists window (click on "PL" button). New playlist is created. It contains 0 tracks.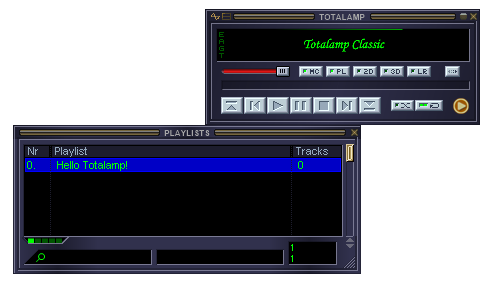 In Music commander, drag some tracks to the new playlist.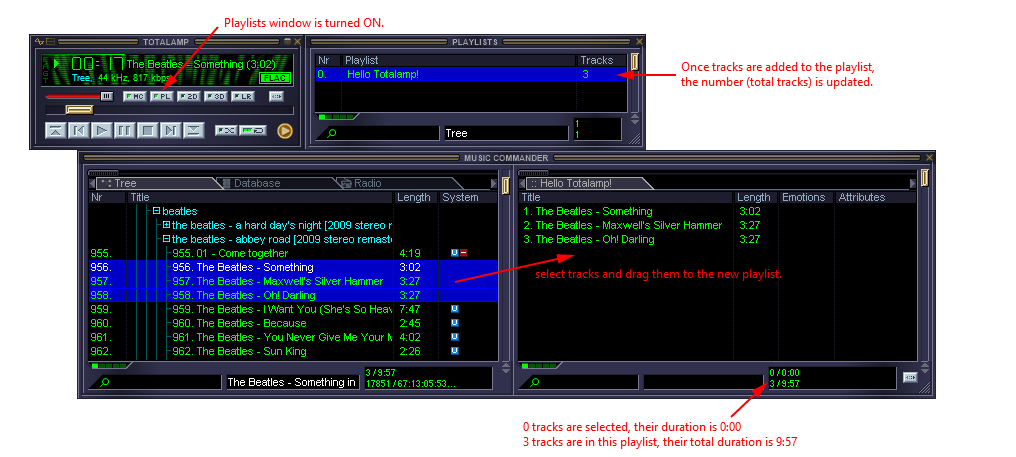 Congratulations! You have successfully created your first playlist and assigned tracks to it.
See also Playlists
See also Playlist Information
See also Options :: Playlists
Back to contents