Columns Management
This window allows you to manage columns, you can define columns width and set which columns will be visible.
User interface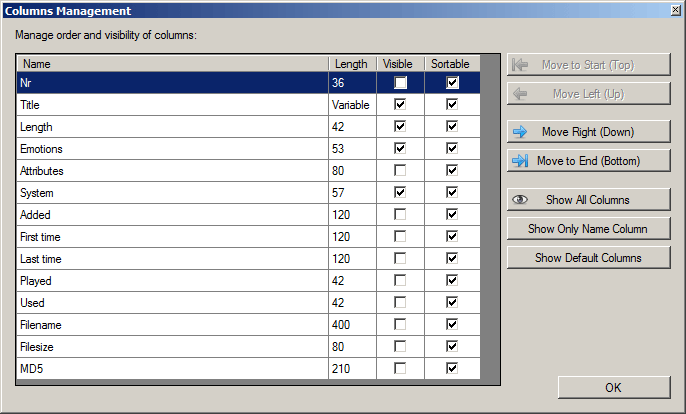 Columns Management window
You can open Columns Management window by right-clicking on column and then "Manage Columns" menu item.
Columns Management window
To resize a column, set specified length in pixels.
Displaying of columns works as follows: All columns before variable column will be always displayed. Then the variable column will be displayed (only one such column exists, other columns have fixed width). If there is enough space, other columns are displayed as well.
Playlists columns
The following columns are available for playlists: number, playlist (playlist title), tracks (number of tracks used in playlist) and color (playlist window color).
See also Music commander

Back to contents